Gains & Grains: How Will You Capitalize on Your Stored Grain?
Interested in grain storage guidance based on anticipation of a potential post-harvest bounce in 2020?
In this white paper the TFM360 team discusses why storing grain at harvest can make financial sense, covering key strategies designed to help you capitalize on price opportunities after your grain is in the bin.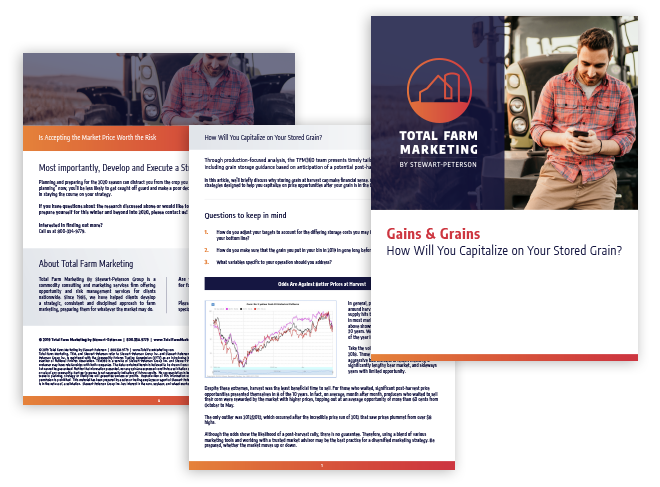 Yes, I want to download this white paper!