Call Options: Removing the Fear from Making a Sales Decision
Interested in adding call options to your marketing toolkit in an effort to reduce both risk and anxiety from your marketing?
In this white paper the TFM360 team discusses how call options can be an extremely useful tool to help farmers manage the potential risk of rising prices on sold production.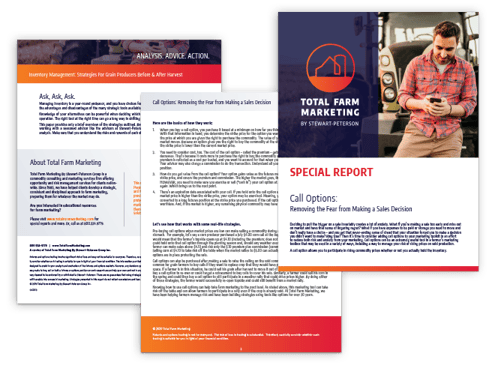 Yes, I want to download this white paper!